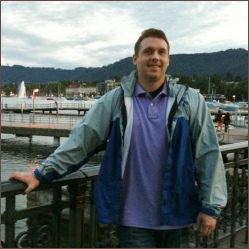 Stephen Muller is a Licensed Professional Counselor/Mental Health Service Provider in the State of Tennessee. Stephen received his bachelor's degree in psychology from Vanderbilt University and his master's degree in counseling from Auburn University. He works with children, adolescents, and adults. Prior experience includes working in an inpatient hospital setting and serving as a camp counselor at several summer camps.
One area of specialty for Stephen is working with high sensing people who struggle with anxiety and panic disorders. In addition, he provides treatment for issues including depression, bipolar disorder, ADHD, social phobia, obsessive-compulsive disorder, and substance abuse. As a co-leader of grief and loss groups in the past, he has developed a special interest in grief and loss work. Other areas of emphasis include counseling of couples with marital stress, parent-child conflicts, stress-related problems, and spiritual concerns.
He and his wife Courtney enjoy sports, hiking, and traveling.