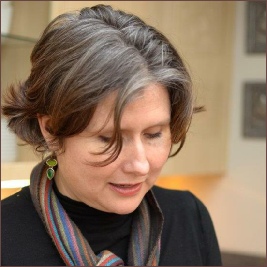 I take a very collaborative approach with my clients and view them as part of their own treatment team. I frequently like to include other members of their family into therapy as well, if they are open to that. Therapy is often like assembling a puzzle
with the client. They provide the pieces such as feelings, symptoms, behaviors, life story, and background information. I guide them in assembling those pieces into an understandable picture using a variety of theories, models, and interactive discussion. Often, I provide tentative theories and ask clients to determine whether they fit. I definitely do not have all of the answers! It is very important to me that my clients feel comfortable, accepted, and valued. We are all human and we all struggle while making countless mistakes in life. It is a privilege to be given the opportunity to help others at vulnerable times in their lives. I attempt to get results as fast as possible by providing outside "assignments" such as reading, exercising, writing letters or journals. I encourage my clients to use natural supplements or prescriptions if needed, while increasing their social support system in order to get better faster.
After finishing her graduate training at Vanderbilt University and the University of Tennessee, Beth worked with the college population at University Counseling Centers for 5 years and then returned to Chattanooga, where she was born and raised. Since returning to Chattanooga 10 years ago, she has had 3 children and enjoyed working in private practice. After 8 years at New Beginnings Counseling Center, she established a new practice called Grounded Counseling. Beth enjoys working with older children and adolescents on a variety of issues, including self-esteem, anxiety, depression, family issues, identity work and relationship issues.
Beth describes her counseling style in this way: